About Us
My name is Scott Hunt, the owner of SEASIDE HOME INSPECTION. I am a Massachusetts Licensed Professional Home Inspector No. 772 and a member of ASHI – American Society of Home Inspectors.
Before becoming a home inspector I spent over 30 years on active duty with the U.S. Coast Guard. I was a Senior Marine Inspector responsible for conducting detailed inspections on highly complex and technical machinery and structural systems for commercial vessels and wrote thousands of inspection reports.
Prior to joining the Coast Guard I worked as builder and roofing contractor. It's with this experience and focus on detail and repetition that gives me the ability and can do attitude to pursue a career as a home inspector. My commitment to integrity, duty, and honesty means that you can have confidence that I will look out for your best interest and I will serve you to the best of my ability.
The purchase of a home for many is the largest investment they will ever make. When you are in the process of purchasing a new home, you want peace of mind that you are making an informed decision. This decision can be extremely stressful and confusing. There is always considerable risk involved when making such a large investment. However, hiring a professional home inspector will significantly reduce your risk and help make the entire home buying process easier and less stressful. Seaside Home Inspection will provide you with peace of mind.
I will focus on performing the best inspection possible in accordance with the STANDARDS OF PROFESSIONAL PRACTICE for Massachusetts Home Inspectors. I will focus on quality, integrity, duty, and honesty and deliver a detailed report to you, the client.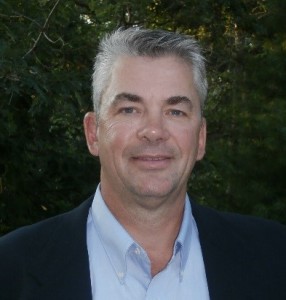 Testimonials:
Here's what some of our satisfied clients have to say about…SEASIDE HOME INSPECTION…see more reviews on my Facebook page: Seaside Home Inspection Facebook page
from Tracey H; Dubai; on 4/28/2017: "I would highly recommend Scott to anyone looking for a thorough home inspection. He was able to coordinate his schedule to move up our home inspection by a few days which really helped us out. As first time home buyers, Scott was patient and walked us through everything that he was doing and gave us tips along the way. He was friendly and offered practical suggestions on simple fixes for the house. He was also able to give us names of local companies and types of materials to use in the future. The inspection document was in our inbox first thing in the morning! Couldn't have asked for a better experience."

from Thomas S.; on 4/21/2017; "This is our third home inspection by Scott Hunt. As always, he did a very thorough job. He's very personable and easy to work with. I'm amazed at the detailed 62 page report he sent covering every section of the house. Nothing was missed. It's filled with advice on what needs to be watched and/or serviced. We feel very confident that having all this information will be very useful and comforting. Thank you, Scott, it was a pleasure to see you again".

from Chawalit C.; on 3/8/2017; "When there are more than two people recommending Seaside Home Inspection, I thought that they must be great. Indeed they are and much more. This is not the first time that I have dealt with a home inspection and I have to say that Scott is by far the best. He was very thorough with his inspection and he even recommended a number of easy upgrades that I could potentially do to the property. I highly recommend using his company for home inspection. In fact, I have already done that to a couple of friends who are buying new homes. …from a very satisfied customer."

from Rob V.; on 2/12/2017; "Thank you Scott! You were great and very thorough with the home inspection we will definitely be keeping your card thanks again"

from Kayla S.; on 1/22/2017; "Scott is great to work with! He's personable and professional! He did a very thorough home inspection and explained everything to us clearly. It gives us a great idea of what are the "big" fixes versus "minor" fixes. He sent us the inspection report in less than 24 hours with clear wording and pictures of the areas he outlined. We'll definitely suggest him to friends and families!"

from Jeff N.; on 12/4/2016; "Scott was a pleasure to work with and very quick and competent at spotting problems. He takes in a great deal of information almost instantaneously and was both clear and balanced in assessing potential problems in the house. He was very prompt in sending us a report (24 hours) and responded promptly to a question I had about the report. My wife and I would recommend him enthusiastically."

from Susan S.; on 11/13/2016; "Great experience. Scott was thorough and great to work with. He came highly recommended and would definitely use him again."

from Jeff A.; on 10/17/2016: "It was our first time working with Scott (he came highly recommended by our real estate agent at Sotheby's). We could not have been more impressed with his professionalism, knowledge and thoroughness during the entire home inspection. He answered all of our questions with great patience. The report came within 24 hours and had all of the recommendations we spoke about. He made the entire process seem so easy and his recommendations were very helpful too. It was a pleasure to work with him on the purchase of our new home. I highly recommend his company!"

from Trevor A.; Sandwich MA on 10/7/2016: "As a first time home buyer, I was impressed with how thorough Scott was with the inspection. He was very patient with any questions, and very professional. Well worth the money!"

from Lisa M.; Miami FL on 8/6/2016 : "We're in the process of buying a home on Martha's Vineyard while living in Miami. It's a bit intimidating trying to do this long distance but were very pleased with the professionalism Scott showed during our inspection. He made the ferry trip out within the time constraints given him by the current owners because of the their rental situation. Because of his thoroughness, he saved us a lot of money and a lot of headaches detecting a major problem with the house. We're still hoping the sales goes through, but definitely pleased that Scott pointed out the situation. Thanks so much!!!!"

from Julian W.; Chilmark MA on 8/4/2016: "I had the pleasure of working with Scott for a home inspection on a property I am considering purchasing and I found him excellent to work with- very knowledgeable, professional and helpful. I received a detailed report within 24 hours and am now ready to move forward with the process. Thank you!"

from Laine H.; Bourne MA on 6/25/2016: "I am in the process of buying my first home and Scott helped make the experience as stress-free as possible. He explained everything thoroughly, and he was professional and pleasant. You can tell that he truly enjoys his line of work and has his clients interests at heart! Thanks Scott!"

from Maria D.; NY on 5/14/2016: "I was so impressed with the report that Scott drew up for me. I had it within 24 hours of his inspection, and it was very detailed and yet easy to comprehend. He listed the concerns that require immediate attention at the beginning of his report so I didn't have to dig to find them. I am 100% satisfied with his work and would recommend him to one and all."

from Shayna B.; Cohasset MA on 5/4/2016; "The owner/inspector, Scott was extremely thorough, professional and seemed to truly enjoy his work. Scott took the time to educate my buyer about his new home beyond just pointing out the improvements/issues needing to be addressed now from the areas needing attention at some point, he educated my client in how to care for his home as well. Scott is who you or your client want on the job if you need an inspection."

from Danny M.; Centerville MA on 5/3/2016; "Scott was recommended by my real estate lawyer, who I have learned to trust explicitly. My lawyer nailed it with his recommendation of Scott. Personable, inclusive, helpful, knowledgeable, honest and forthright. When I get good service, and that is hard to expect on Cape Cod, I will make it a point to praise a businessman and let those I know that here is a guy to hire, no questions asked! His price is what I would expect to pay for what he gave to me. Five Stars!"

from Maria H.; Boston MA on 5/1/2016; "Scott was excellent. He was thorough and easy to ask questions about anything. We enjoyed his company and liked how he went through the house area by area. He gave us the report the next day. He is professional and does a great job"

from Kevin D.; Bridgewater MA on 4/13/2016; "Scott did a fantastic job on our home inspection. Being realtors we've been through the gamut of inspectors. In this case we were also home buyers so we wanted to be sure we were hiring a competent company. Scott and Seaside did not disappoint! Scott is truly one of the best. Very thorough for sure but not just that, he took extra time with our inspection to check/recheck many issues and concerns we had. In the end, all was good with our home but it was very reassuring to have Scott's expert assessment. We will highly recommend Scott and Seaside to all of our clients and friends in the Cape Cod area. Thanks Scott!"

from Makayla K.; South Yarmouth MA on 2/23/2016; "Scott is extremely knowledgeable and professional. Fortunately for us he did not detect any serious issues. However a friend of mine, who referred me, did say he detected a few big things for her so I knew if something big came about he would bring it to our attention. Scott did a great job explaining things to us, what they mean and what they will do to the home overtime. He is very thorough even got into our crawl spaces!! Definitely will recommend Scott to anyone I know."

from Doug E.; Onset MA 9/14/2015: "Scott was incredibly thorough, nothing was overlooked. Having some construction knowledge myself, I found his evaluation to be excellent. We shopped around and decided it would be dumb not to hire him for the inspection , based on his reviews and the price. Make it easy on yourself during the stressful time of buying a house, and choose Seaside."

from Vin L.; Mashpee MA 9/7/2015: "Scott did a great job for me. He is professional, thorough and easy to work with. He found problems I never could have located and called things as he saw them, good or bad. I would hire him again in a heartbeat!"

from Lisa M.; Oak Bluffs MA 8/4/2015: "We're in the process of buying a home on Martha's Vineyard while living in Miami. It's a bit intimidating trying to do this long distance but were very pleased with the professionalism Scott showed during our inspection. He made the ferry trip out within the time constraints given him by the current owners because of the their rental situation.

Because of his thoroughness, he saved us a lot of money and a lot of headaches detecting a major problem with the house. We're still hoping the sales goes through, but definitely pleased that Scott pointed out the situation.Thanks so much!!!!"

from Carol B.; Oak Bluffs MA on 8/4/2015: "

We just used Scott for our home inspection and were very impressed with how thorough and detailed he was thru the whole process. He actually climbed through crawlspaces and crevices that our contractor said were inaccessible, just to make sure he didn't miss anything! He answered all of our questions and walked us through specifics concerns. I would definitely recommend Scott."

from Quinn K.; Edgartown, MA on 7/20/2015:

"The process of buying a house is stressful but let me put you at ease. Working with Scott and Seaside Home Inspection was the easiest step in the process. Not only did Scott walk us through each issue he found with the house we are considering purchasing, he explained what he found in terms we understood. He tested every outlet, crawled in to every space, and by the end, gave us a lengthy detailed report to use in the future. We highly recommend Scott with no reservations!"

from Erich J.; North Attleboro MA on 5/7/2015

: "

I'm going to keep this short, otherwise you won't read it: I've used Scott with Seaside twice already, because he's been the only one I trust. Any future inspections will also be happening with him. A lot of my friends are getting homes and I've heard some horror stories (my brother being one) about inspectors being 1)petty 2) careless 3) not specific 4)unreasonable 5)untrusted. I can tell you, Sc

ott has none of those qualities. He's a smart guy who conducts his inspections thoroughly and with a lot of care and information (his report is great!). Honestly, I walked away from my inspection feeling like it was money well spent. Sometimes you walk into a home and think it's great, blinded by all the bells and whistles, but it takes a guy like Scott to come in and ground you—making sure you're getting what you paid for. I can't say enough about how much he's helped me. If you're taking home buying seriously do yourself a favor here."

from Kelli K.; Chicago IL on 5/6/2015: "Living in Chicago, we were nervous about not being able to attend the home inspection on Martha's Vineyard. Scott did a terrific job of speaking with us in detail both before and after his visit to the home to ensure that all of our questions were answered. We would highly recommend his work!"

from Tim S.; Woonsocket RI on 5/6/2015: "Scott is a true professional. I highly recommend him. It was money well spent."

from Trent & Mary ; Falmouth MA on 4/17/2015: "Scott was highly recommended to my husband and I with good reason. He provides an outstanding home inspection service! He is accommodating, warm, professional, thorough and very knowledgeable. He explained everything he was doing and observing, with the heart of an inspired teacher. His written report was comprehensive and we received it within 12 hours of our inspection. The value of being an informed home buyer is peace of mind, and Scott provided us with that. We gladly give Scott and Seaside Home Inspection our highest recommendation. Thank you Scott!"

from Nadine K.; Bourne MA on 4/15/2015: "I experienced Scott's inspections as both a Buyer's agent and as the Buyer. He's outstanding! He's knowledgeable, engages with warmth and interest with his clients, gets the report out quickly, and unlike some other inspectors, is available and responsive after the inspection when questions arise. I'm happy to welcome Scott to my "golden Rolodex" of referrals!"

from Kristin F. ; Bourne MA on 3/14/2015: "Scott is absolutely wonderful! I would refer him to all of my friends, family, co-workers and clients! He allowed me to go through every single inch of the house with him, and he explained everything in great detail as we went along. I learned so much from him, and feel more confident in knowing several things that I would have never even thought to look for. He even taught me and gave me tips on

…

how to maintain and care for things in the home. I 100% trust and value his opinion, and I am so grateful that he was recommended to me! His professionalism and personality are outstanding! I immediately felt comfortable with him, and love his enthusiasm and passion for his work! He took his time, and never once did I feel like he was rushing through the inspection. I don't think I've ever met anyone before who is as thorough as Scott! He was so patient with me, and wasn't bothered by my tons of questions…he took the time to explain things to me. If you want somebody who is going to go through a home with a fine toothed comb, Scott is definitely the guy to hire! His report was completely on point to everything he found and that we had discussed. I also received the report the next day! I cannot say enough about how much I appreciate Scott…and I'm happy to know I will never have to search for a home inspector! Thank you so much!"

from Susanne F. ; Mashpee MA on 3/11/2015:"For many reasons, we are glad to have taken our realtor's recommendation and hired Scott to do our recent home inspection. When we first met Scott, we were immediately at ease. He was personable and easy to talk to, which made us comfortable to make observations and ask questions as we went through the inspection with him. Throughout the inspection, he pointed out what he was doing and what h

…

e was looking for, patiently answering our questions. His experience and years of conducting thorough inspections showed! The next day, we received a comprehensive, easy-to-read 70 page report detailing not only current problems, large and small, but problems he could see coming in the future so we wouldn't be blindsided in the years to come. He made suggestions on how to remediate them as well. Scott is a true professional, someone we would call on again if we needed another inspection. We are most grateful for his help. I think anyone can tell, that YES! We recommend Scott highly! Five stars, all the way!"

from Helen T. ; Cumberland, RI on 12/31/2014: "Scott went above and beyond for our home inspection. Always returned our calls and addressed our questions and concerns with patience and professionalism. His detailed report was easily understood and so helpful with the suggestions of how to proceed with maintenance and repairs that we will need to do in the future. We were fortunate to have him recommended to us! Thank u so much Scott"

from Janine S. ; Oak Bluffs MA on 12/28/2014: "Scott just completed an inspection for me, he was extremely professional. The report was sent the next day as promised. Thank you Scott!"

from Stephen & Karyn C.; Edgartown MA on 12/5/2014: "Scott Hunt was recommended to us by our real-estate broker and was all we could want and more in a professional. He was prompt, knowledgeable and interesting. I really enjoyed going through what I hope to be our new home with him. I feel very confident that I now know exactly what I am buying, what needs to be done, what should be done and what has to be done. Unless you have a home inspector with x-ray vision, I can't imagine anyone being more thorough. Buying an antique house usually comes with a few issues and it is wonderful to have an inspector that appreciates that and knows what is, isn't and might be a concern. Highly recommend!"

from Ezia L. ; Oak Bluffs MA on 11/26/2014: "Scott is incredibly professional and so easy to talk to about any concerns with your home inspection. When you get a report from Scott you know it will be thorough and direct to the point. I wish I had 100 more houses for him to inspect for me!! Loved working with him!!!"

from Andy H. ; Sherborn MA on 11/25/2014: "Excellent! Scott just completed a home inspection for me; it was an education and enjoyable experience. I left the inspection feeling confident that I knew all the things both right and wrong with the home. I plan to use his home inspection as a "honey-do" list once we get moved in as he provided great detail on small maintenance items that should be addressed and suggestions that will help prevent damage in the future. His report at almost 70-pages was very thorough yet easy to read and use. If you need a home inspection and want a committed and thorough one completed, I highly recommend Scott"

from Lucy C. ; Vineyard Haven MA on 10/27/14

:

"Working with Scott was so fun, interesting and I learned an immense about the bones and arteries of a house. He never on

ce made me feel dumb, in fact he was a natural teacher as we went along. If Scott ever does a home inspection for you, go to the inspection. His report is so comprehensive that you will get all you need but there is something special about his enthusiasm and knowledge first hand. He is easy to talk to and explains everything so well. Turn around was less than 24 hours and incredibly professional. My husband and I would recommend him 1000%"

from Tina T. ; New Seabury MA on 10/2/14: "Scott was highly recommended to us by a builder on the Cape whom we know and trust. We were told he "was the guy" we wanted to do our home inspection. Scott was terrific! My husband and I would recommend him to anyone who wants a thorough, comprehensive inspection. Scott was professional, timely, responsive and did an all-around great job on the inspection. We have bought three homes in our married life and have never felt as confident as we have with this inspection. Scott took the time that was needed, did not rush through anything and explained in great detail to us as he went through the property. A total thumbs up! This is the guy to use! Recommend him unreservedly!"

from Bill H. ; West Yarmouth MA on 9/29/14: "I would like to take a second to thank Scott for doing our inspection on such short notice. Not only was the inspection extremely through but Scott took a lot of extra time to explain every item on the report…both pros and cons. By the end of the inspection report we fully understood each and every line item. I would highly recommend Scott to anyone looking to get their property inspected"