Asbestos Abatement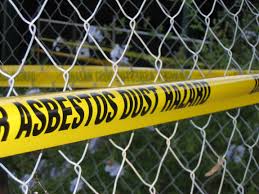 Although asbestos isn't banned in the U.S., its use is limited. However, asbestos-containing materials (ACM) still pose a danger to the public because they were common building products in homes, schools and other structures built before the 1980s.
Asbestos abatement involves the identification, removal, repair and encapsulation of materials or products in a structure to eliminate the threat of exposure to toxic asbestos fibers. It's best handled by a professional asbestos abatement company.
Hiring an asbestos removal company, and not doing it yourself, is the wisest and safest decision when it comes to removing asbestos from any residential, commercial or public building. Asbestos abatement companies will properly test for the toxic mineral, follow strict regulations and processes, and carry the right abatement removal equipment to keep them, others and you safe from exposure.
For more information click here